Prior to treatment that begins in a pain management center that you visit, there are things that you need to take care. You have to look into the precise treatment assessment and management methods of the center to see if they are able to provide you with the most effective treatment to fight back pain.
The pain management center or clinic wherever you might visit, you will find that they are able to help you to acquire both the assessment and management prior to any other ways.
Pain specialist in Las Vegas opens up the details of the assessment techniques, which they adopt in their center to provide quality, and recognized treatment options.
The pain management centers have a multidisciplinary approach, with the focus on –
Chronic level of pain
Severity of the pain
Quality of the pain
Contributing factor related to pain
Location or etiology of pain if you can identify the place
Mechanism of injury in case if it is applicable
Barriers to pain assessment
Pain specialists in Las Vegas categories the pain in two scales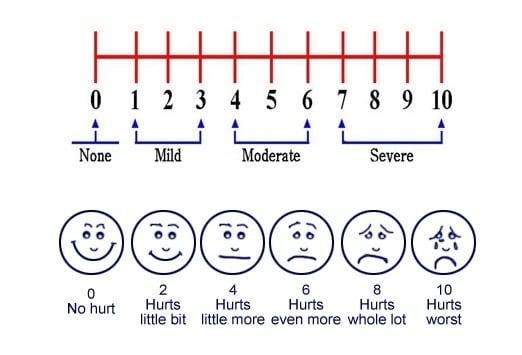 Single dimensional
It is one of the effective ways to measure pain through single dimension, with the use of patient self-reporting technique, measurement of the pain intensity. These scales are useful for the acute pain when the etiology is clear to the patient.
Multidimensional
Well, in this scales you get to measure the intensity, nature and the location of the pain as well. In some of the popular cases, the impact of the pain is also predictable. It keeps a close tab on the patients' activity or mood and is useful in dealing with complex pain management.
Pain assessment method for the aging is a little different in the clinics. It follows –
Reporting of the discomfort faced by the patients
Use of pain to mask new developing physical disabilities
Decrease in the vision and hearing abilities
For the elderly people, verbal descriptor scales are also put to use, as it may be the easiest one of them. It just requires words from the aging person to describe the type of pain they are suffering from.
Pain assessment method in the infants is also different and it keeps on varying –
Well, for them there is 5 variable which are often used such as crying, requirement of oxygen, vital signs, expression and sleeplessness and you have to provide marks of 0 to 2 to assess the neonatal pain
For the kids, there is yet another behavioral pain scale, which uses three factors like crying, movement and facial expression. But it is applicable for the kids between 2 to 6 months.
You will find that limited cognitive skills influence the pain measures largely in the kids. As for the children of 3 to 4 years, the physicians prefer to use self-report measures to alleviate the pain.
To know your pain clinic take a quick look in their assessment techniques and ways to manage any type of pain.